Derby BSSH Hand Trauma Symposium – 25 January 2019
Start Date: 25-01-2019
Venue: The Roundhouse at Derby

Derby  BSSH Hand Trauma Symposium
Friday, 25th January 2019
Venue : The Roundhouse at Derby (DE24 8JE, adjacent  Derby Railway Station)
A 1 day Seminar aimed at all healthcare professionals involved in hand injury care
Multidisciplinary debate​
What should hand trauma care look like in the UK?
How can we prevent hand injuries?
How can we improve our patients outcomes?
Day rate £50.00, reimbursed on attendance, to include lunch and refreshments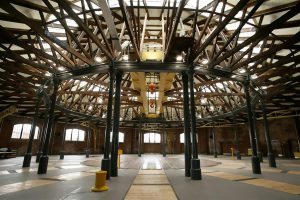 For more information please email :  sandra.owdziej@nhs.net or joanna.greenway1@nhs.net
This course is fully booked.
Refunds and Cancellations
How to contact us
Click here to get contact details